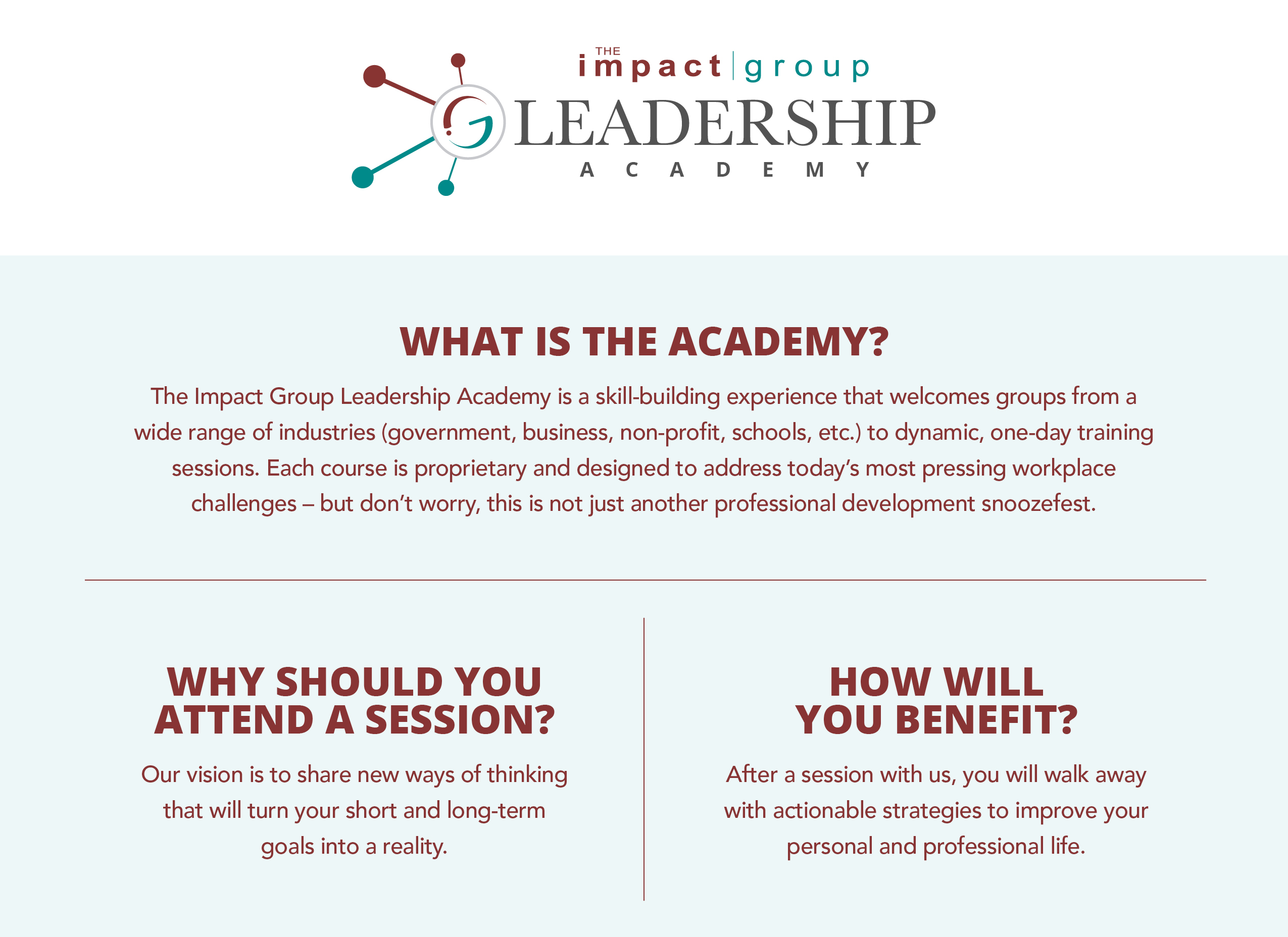 Location
Mostly, The Leadership Academy training sessions will be held at The Impact Group's historic barn in Hudson, OH. Additional accommodations will be made for groups and for those wishing to host a course at their own facility.
Pricing
Our workshops are for anyone looking to elevate their game. We deliver collaborative sessions for individuals and also offer special rates for group registration upon request. To secure your space, click on the register button below the workshop you would like to attend or give us a call at 330.655.5522.
Please fill out the form below if you desire more information in regard to The Impact Group Leadership Academy. For a prompter response, please call our direct line at 330.655.5522.